Dash v. Floyd Mayweather: Copyright Damages Require more than mere Speculation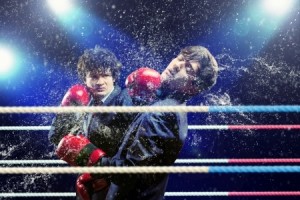 In 2005, Musical artist Anthony Lawrence Dash composed a track titled, "Tony Gunz Beat."  Floyd Mayweather, Jr., arguably the greatest professional boxer of all time, used a variation of that track with lyrics added as his entrance music during two World Wresting Entertainment "WWE" events, WrestleMania XXIV in 2008 and on WWE RAW in 2009.
Although Dash created Tony Gunz Beat in 2005, the track was not copyrighted until October 2009, after both of Mayweather's WWE's appearances.  Because Dash waited until after the copyright infringement occurred to file his copyright application, he was unable to seek automatic statutory damages and instead was required to prove actual damages to the court.
At the District Court, the case was bifurcated to first determine whether Dash was entitled to damages before reaching the question of infringement.  Dash filed an expert report which concluded that (i) other performers whose songs were played earned a maximum of $3,000 in licensing fees; and (ii) based on the net profits of the events, Dash was entitled to more than $1 million in  damages.
The District Court disagreed, holding that Dash had failed to prove a causal connection between the alleged infringement and actual damages.  Regarding the net profits of the event, the District Court held that Dash had not demonstrated that his music was in any way related to the events profits.  Regarding the amount of other licensing fees paid to other performers, the District Court — seemingly unfairly — held that Dash was not "similar situated" to the other performers (presumably because the other performers are well known).
On appeal, the Fourth Circuit Court of Appeals upheld the District Court's ruling.  The Court held, that Dash did not provide sufficient evidence to demonstrate damages.
[C]ourts have recognized several methods for calculating the compensable loss suffered by a copyright owner as a result of infringement. It is generally accepted that "the primary measure of recovery is the extent to which the market value of the copyrighted work at the time of the infringement has been injured or destroyed by the infringement." Fitzgerald Publ'g Co., Inc. v. Baylor Publ'g Co., Inc., 807 F.2d 1110, 1118 (2d Cir. 1986); Mackie v. Rieser, 296 F.3d 909, 917 (9th Cir. 2002) (quoting Frank Music Corp. v. Metro-Goldwyn-Mayer, Inc., 772 F.2d 505, 512 (9th Cir. 1985)). The fair market value of a copyrighted work is derived from an objective, not a subjective, inquiry. Mackie, 296 F.3d at 917 (general claims of "hurt feelings" or an owner's "personal objections to the manipulation of his artwork" do not factor into the determination of the work's fair market value).
The Court of Appeals recognized that there are many methods to value the "injury" to a copyrighted work's market value, but found that Dash had not provided evidence to support any of these methods.
Injury to a copyrighted work's market value can be measured in a variety of ways. The first possible measure is the amount of revenue that the copyright holder lost as a result of infringement, such as his own lost sales of the work. Polar Bear Prods., Inc. v. Timex Corp., 384 F.3d 700, 708 (9th Cir. 2004). Another cognizable measure is the fair market value of the licensing "fee the owner was entitled to charge for [the infringer's] use" of his copyrighted work. On Davis, 246 F.3d at 165 ("If a copier of protected work, instead of obtaining permission and paying the fee, proceeds without permission and without compensating the owner, . . . the owner has suffered damages to the extent of the infringer's taking without paying what the owner was legally entitled to exact a fee for."). "In order to make out his claim that he suffered actual damage because of the infringer's failure to pay the fee, the owner must show that the thing taken had a fair market value." 6 Id. at 166.
The Court of Appeals found that Dash's calculations were purely speculative and that he failed to "prove the existence of a causal connection between the alleged infringement and some loss of anticipated revenue" (quoting Thoroughbred Software Int'l, Inc. v. Dice Corp., 488 F.3d 352, 358 (6th Cir. 2007)).  The court concluded that no evidence was provided to demonstrate that Dash's music had any market value.  In reaching this conclusion the Court of Appeals conveniently disregards the evidence that the Tony Gunz Beat was actually used during the WWE events, providing support that Dash's work was equal in value (and "similarly situated") to the other musical works which were used.
 Nor is the fact that music, in general, has value to the WWE sufficient to show that Dash's beat, in particular, had such value. Under such reasoning, any piece of music, regardless of its quality or reputation, would necessarily have a fair market value to Appellees. Were such evidence sufficient to rebut a properly supported motion for summary judgment, a copyright holder would need to show only that the infringer generally values the type of copyrighted material infringed, without any evidence that the specific work had a fair market value. Such a result is untenable and contrary to the well-established principles regarding actual damages under § 504(b). While the term "actual damages" should be "broadly construed to favor victims of infringement," a copyright holder "must show that the thing taken had a fair market value." On Davis, 246 F.3d at 164, 166 (emphasis added). That some music has value to the WWE, even great value, is not enough to establish that TGB had a fair market value.
Ouch.  So the fact that Dash's music was purportedly used, even hand selected by boxing superstar Mayweather, was insufficient to demonstrate that the music was worth anything?  This ruling is particularly harsh considering this was an appeal from summary judgment where all reasonable inferences should have been drawn in by the court in favor of Dash.
While Mayweather clearly won this legal battle, it is unknown how many thousands or tens of thousands of dollars were spent by Mayweather on this litigation and appeal.  Assuming arguendo that Dash's Tony Gunz Beat was used by Mayweather, how much less would it have cost Mayweather to simply reach a settlement?  Especially considering that other artists were paid about $3,000 to use their music.  Perhaps Dash was simply asking for too much in damages because of the notoriety and popularity of Mayweather.  Because settlement discussions are usually held confidentially behind closed doors, we may never know.